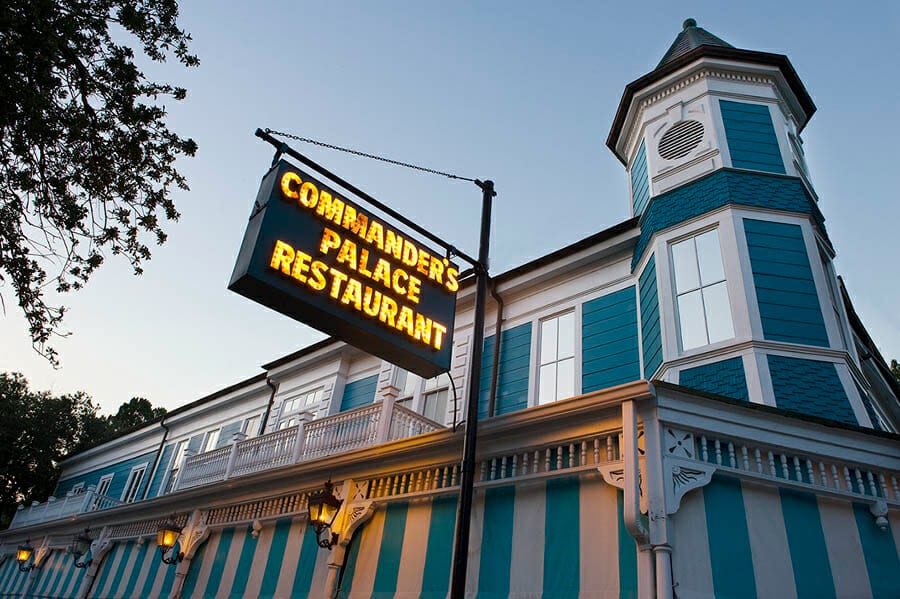 Must Eats from a New Orleanian Perspective
New Orleans is the city that loves, I mean, loves FOOD! Our motto: "We live to eat," is plastered all over billboards around the city. Aside from this motto seeming like we are self-proclaimed gluttons, this is not true. We just simply have some of the most unique flavors that you cannot find anywhere else.
There are countless "must eats" in Nola. I could write ten blogs and still not include them all. But, I am going to share a few local favorite restaurants that will really give your taste buds a nice kick and something new to experience.
Jacques Imo's
This is where you can find true N'awlin cuisine. Jacques Imo's is mostly known for their grilled Mahi Mahi and alligator cheesecake. This restaurant also serves vegetarian options while still preserving the unique New Orleans flavors that you find in most seafood dishes. http://jacques-imos.com
After lunch or dinner, you can visit The Maple Leaf Bar right down the street. This venue is always hosting local jazz and blues bands at various times of the day. They keep the schedule current online, so you can check out http://www.mapleleafbar.com when you plan to visit Jacques Imo's.
$$
Port of Call
If you are a hamburger enthusiast, this is probably the best place in the entire city to eat a hamburger. As a fair heads up, please go here an hour before you plan to eat. There is usually a wait, but I promise isviagraotc it is worth it. You can grab a monsoon at the bar and stand outside and enjoy chatting with your friends until your party is seated. Everything you order here is served in larger portions, so you can even split your meal with a friend, if you wish. http://portofcallnola.com
$$
Dreamy Weenies
Do you love hot dogs? Are you kosher? Vegan?? Dreamy Weenies caters to everyone. Their motto: "Americas favorite food with a New Orleans twist." This is a casual restaurant and a lunch time favorite, but they are also open for dinner. Everything is made in house, even the buns. I highly recommend the Satchmo dog; you can choose any dog that you wish and they top it with red beans and rice. Make it a combo and add a side of sweet potato fries. There are so many options to choose from, and the owners are so welcoming and eager to answer any questions. Armstrong Park is right across the street. You can expect to see various events and bands playing on random days. If there are no events, it is a serene park to take a stroll and relax. http://www.dreamyweenies.com
$
Commanders Palace
This is a fine dining restaurant and mostly locals go here and one of our best kept secrets. They serve brunch, lunch, and dinner. Commanders Palace is off the beaten path, but defiantly a 'must eat' in the city. I recommend the Louisiana shrimp and grits topped with mouth watering goat cheese, shrimp, onions, and various spices. This restaurant has an eclectic menu. There are countless options. I can go here two dozen times and still not eat the same thing twice. Dress attire is required.
You can call for reservations and check out the hours by visiting: http://www.commanderspalace.com
$$$$
Pascal's Manale
I have saved one of the best for last; this is probably my favorite restaurant to date. It is an iconic Cajun/Creole restaurant in Nola and has been running for over 100 years. Their barbecue shrimp and stuffed eggplant is to die for. Their chargrilled oysters are also amazing! This is a upscale restaurant, but not quite as upscale as Commanders. Dress attire is recommended. http://www.neworleansrestaurants.com/pascalsmanale/
$$$$
Again, these are just a few restaurants that I recommend. There are literally hundreds of places to eat in Nola. So please, come on down with an empty stomach. Your taste buds are sure to be astonished, and I think you will be quite pleased with your experiences at any or all of these restaurants.
Happy dining!!

Hey, Ya'll!
My name is Ariel Blanco.I am 24 years old and a native of New Orleans, Louisiana. I have been poling about three years.I have really emerged myself in the online pole community, and I love to stay current with pole move terminology and all the latest pole fashion lines.

I am graduating in May 2015 with a bachelor in English from a local four-year college.I plan to teach secondary education next school year. My dream is to teach pole dance and run a non-profit organization to raise awareness of voice disorders.I am also a wife, and a self-proclaimed cat whisperer to my three rescue furr children.

Latest posts by Ariel Blanco (see all)