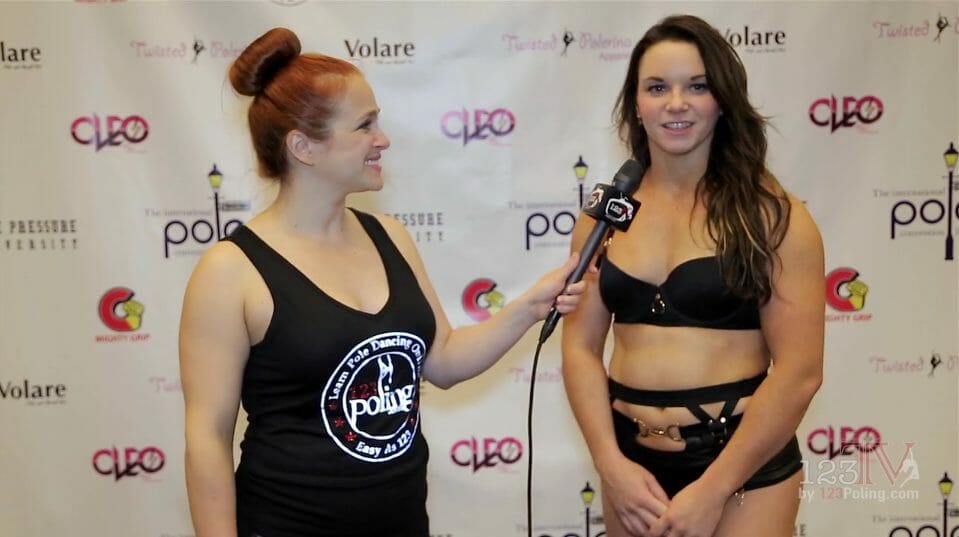 Interview with Kristy Sellars
123TV and 123poling.com, the best resource for online pole training for students and instructors, interviews Kristy Sellars!
Kristy had three workshops at #polecon2015, exhibited with her cute merch and did a brand new performance especially for this year's PoleCon!
She is celebrating her 10 year anniversary in the pole community next year!
Hear the Aussie darling talk about teaching her choreography-based workshop which exposes students to different types of music and her awesome app, the Key to Training.
See the entire interview here!

Colleen Jolly is an AFAA-certified personal trainer, elevatED-certified pole teacher, entrepreneur and pole dance competitor. She has been poling for seven years, is the CEO of the International Pole Convention and teaches pole dancing online for 123Poling.com and in the DC metro area at FIT4Polers and MyBodyShop. She is active in leadership roles and Board positions in arts and association non-profit organizations; and is also an award-winning pole dancer, artist, writer, and speaker on visual communications and general business topics around the world.