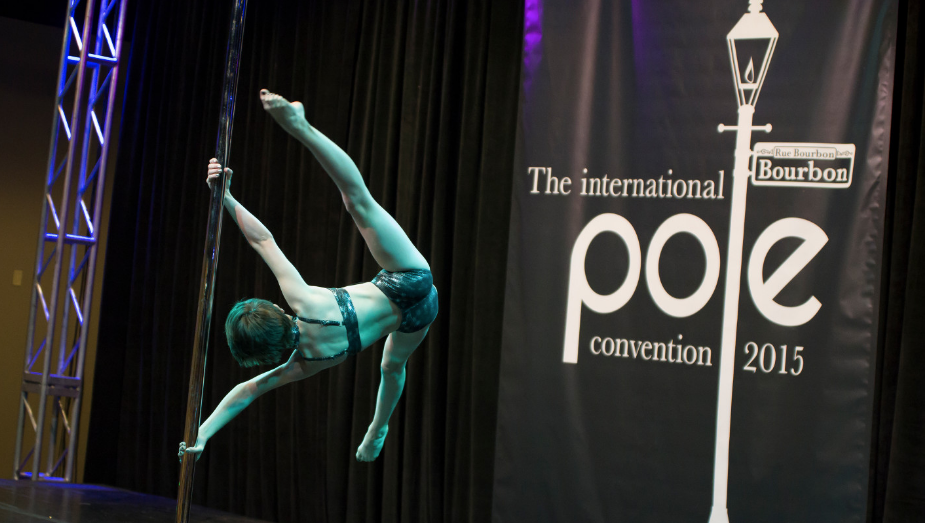 Which Showcase Should I Submit To?
With an increase of showcase options this year, it can be difficult to determine which one would be best suited for your interest, preparation time and skill level. I'm going to try to break things down to the best of my ability. Also note, you can always submit to more than one showcase and there's no cost to apply!
First and foremost, if you're accepted into a showcase, you want to make sure that your performance actually ties in with the theme. For example, don't apply to a showcase more about floorwork when you want to do dozens of pole tricks. Make sure you'll have time to adequately prepare. If you know that you might be moving or taking on a new job or additional responsibilities, but still want to perform, you may want to consider applying to a freestyle showcase – that way you'll still be able to participate without adding on additional stress.
Secondly, recognize and consider your strengths as a performer, or something you'd like to do and think would be fun and/or a good challenge. If you're new to performing the Up and Coming showcase might be a great place to start. This showcase highlights new acts in the pole community that people should keep their eye on. If you prefer slower music, dancing barefoot or incorporating other styles of dance the Contemporary/Artistic showcase might be more your speed.
If you have a cool concept in mind already, try to think which showcase would best represent this concept. If you know you want to perform with lyra or silks, apply to the lyra/other aerial showcase. If you fall into a particular category you already know of (i.e. men, youth, masters, etc.) applying to those might make more sense than applying to another category though, as stated earlier, you're always welcome to apply to more than one category. You may have more than one concept in mind that you'd like to see on stage so go ahead and apply for a couple.
Keep in mind, however, that should you get accepted as part of a troupe AND as a solo in your own showcase, you'll need to prepare (at least mentally and emotionally) to do two performances. This may conflict with other things you want to do at PoleCon, so keep that in mind when applying. Make sure you can actually commit to doing two performances.
Finally, even with the addition of more categories this year, not everyone who applies will be accepted – even if they've performed before. Be prepared to not be accepted into any category. This happened to me personally last year. I had performed the year before in the Up and Coming showcase the year before and applied to more than one category and still was not accepted. But, don't take it personally. PoleCon keeps increasing in popularity every year with more people attending and applying to perform than in the past. Colleen and her team are super amazing people and you can always apply to be a pole cleaner or help volunteer during the event itself in other ways if you still want to be involved. She's letting me write for the blog for a second year now so that's pretty spiffy. (from Colleen — thanks Lily!)

Leigh 'Lily' Takata has been dancing and writing since she was a small child. Takata currently resides in the Atlanta area where she works as an actor/model/dancer/brand ambassador and filmmakaer. She has been pole dancing since 2011 and has performed and competed throughout the South. She has also appeared as a featured dancer in several music videos and TV shows. Takata earned her MAPW (Master of Arts in Professional Writing) in 2013 from Kennesaw State University. During her graduate program and since, her writing has been featured in textbooks, blogs, poetry journals and screenplays. For her most recent film, 3X, she wrote, directed, acted in, choreographed, and performed as a stripper. She is also an occasional contributor for the Bad Kitty blog.