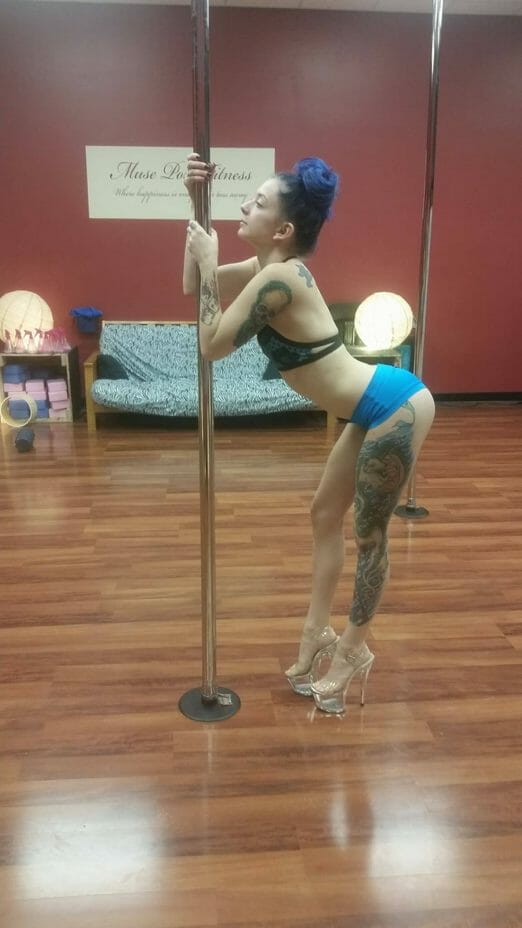 What is the most iconic sexy skill? That's right, the body wave. A simple yet complex way of moving that will lock an audience into a trance. A body wave is a sensual way of emulating a snake which, for some unexplained reason, is extremely pleasing when done well. Here are some technical tips to help smooth out those waves.
FIRST AND FORMOST, PUT ON A PAIR OF SOME SEXY ASS HEELS!
To master a hypnotizing body wave similar to that of the queen, Sarah Jade, you must develop a certain amount of confidence. Keep dancing, slinking, and feeling yourself until you know that presence is unwavering.
Leah Franklin has been a performer for as long as she can remember from doing musical theater growing up to graduating college with a degree in dance. She finally found her niche with pole dancing about two years ago. Leah has been competing for a year and showcasing for two (current titles include 3rd place at the Florida Pole Fitness Championship, 3rd place Dramatic level 4 division at the Central Pole Championships, and 2nd place Championship level 3 at US National Pole Championships). She is currently a student and instructor at Muse Pole Fitness in Columbia, Missouri.
Latest posts by Leah Franklin (see all)