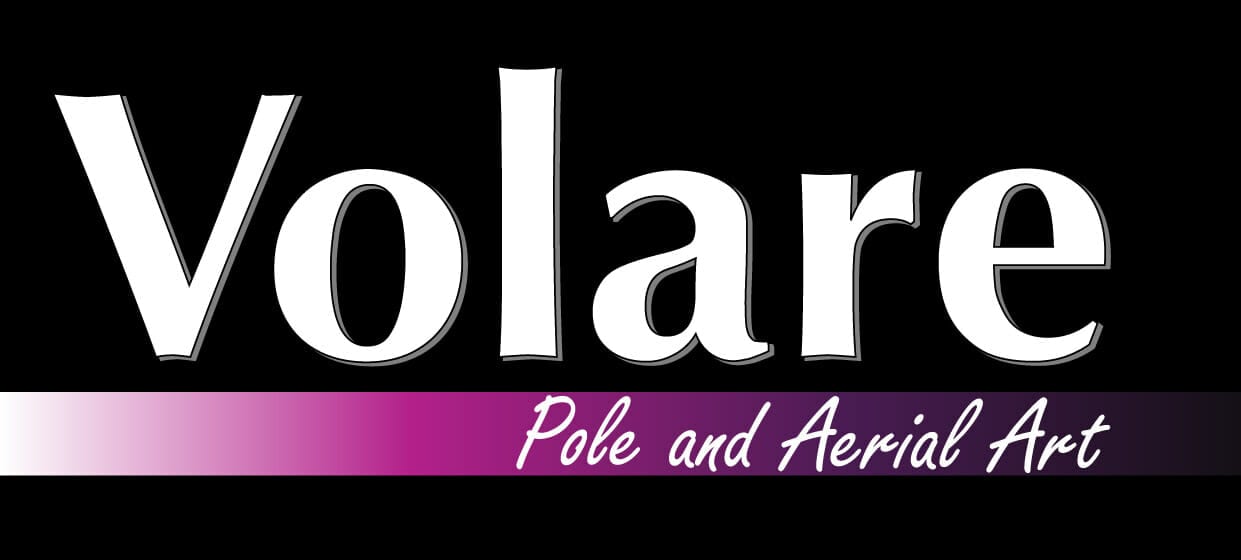 Meet Volare! The Glossy Pole Magazine taking the Pole World by Storm!
We sat down with Kerry van der Helm, publisher and editor of Volare Magazine to talk about the pole industry, media and where she thinks the industry is going.
In a world filled with quick, online access to tidbits of information, why create a magazine? Can we as a culture communicate with more than 14 secs and a 140 characters? What's your perspective? 
The purpose of Volare has never been for readers to access up-to-the-minute news. There are other far more valuable sources for that – one of them is United Pole Artists, to which Volare contributes. Social media is also a fantastic way for the industry to stay ahead of all the news, competition results as they happen, and so on.
Volare is a behind-the-scenes in depth view of our world. It celebrates our art form and our artists. It describes the making of the finished product. It takes you to the heart and soul of our community. Volare explores the history, intent and future of various national and international events and competitions. It searches for common ground among our various moves and transitions, from one pole school to another, one country to another.
Do you think being from Australia gives you a unique perspective on the pole community as a whole?
Well, Australia is definitely one of the leading countries in shaping the pole community and we have a lot of great talent coming from Down Under, including Felix Cane, Jamilla Deville, Cleo the Hurricane, Carlie Hunter, Lou Landers, Amber Ray, Suzie Q and Toby J …. The list goes on. I have contributors in Europe and the USA so I feel that the whole of the World is covered!
Your name "Volare" — does it reference the song or the word or all of the above? Do you have a special relationship with Italian and/or that word specifically? 
Actually, I wanted to name my magazine "to fly" in another language. Because that's how I feel when I am on the pole – and also as a tribute to my inspirational pole idol, and friend – Flying Laura. I originally considered Latin, but the word "fly" in Latin is "Volante", which translates to "steering wheel" in Spanish. So… not really appropriate. My dear friend from Mexico, Sandra Miller, was at my home in Australia when we were brainstorming names, and we together came up with the Italian version of "will fly" – which is Volare. I was satisfied with this as it also pays tribute to one of my favourite artists and personal friend, Italian Alessandra Marchetti.
Pole and the other aerial arts are starting to come together more and more in showcases and now even in competitions, where do you see the industry going in a year, 5 years, 10 years? 
As we all know, there is a strong push among some groups to get pole (and maybe other disciplines of aerial arts) to the Olympics. I am in 2 minds about this. For one, it will make the sport/art form more mainstream and accepted as a whole. However, then we will no doubt see hundreds of incredible fit and flexy 14 year old Koreans who train 12 hours a day getting into it, doing things the rest of us can only dream of – and this may discourage and ruin the fun of it for those of us who dance on the pole for fun, to feel sexy and to progress at our own level.
I would very much like pole and aerial arts to go more mainstream, so that its more accessible and not so controversial or taboo. Bu I don't want it to lose its dance element. I want it to stay an expression of our lives and body. I want pole to allow us the chance to continue challenging ourselves and feeling victorious when we nail a new trick. And of course, for the friendship/community element of it.
Is there anything you'd like to share about your experience and how that translates into "Volare" and your writing for UPA? 
I am not a studio owner. But my journalism background and experience allows me to put into words for both Volare and UPA the celebration of our industry. Pole has literally changed my life in more ways than I could have conceived. And I know I am not the only one who feels this way!
Thank you for your time Kerry! We're very excited about your beautiful magazine and so thrilled for your partnership with UPA!
Volare is on sale at the UPA Store for only $0.99!

Colleen Jolly is an AFAA-certified personal trainer, elevatED-certified pole teacher, entrepreneur and pole dance competitor. She has been poling for seven years, is the CEO of the International Pole Convention and teaches pole dancing online for 123Poling.com and in the DC metro area at FIT4Polers and MyBodyShop. She is active in leadership roles and Board positions in arts and association non-profit organizations; and is also an award-winning pole dancer, artist, writer, and speaker on visual communications and general business topics around the world.