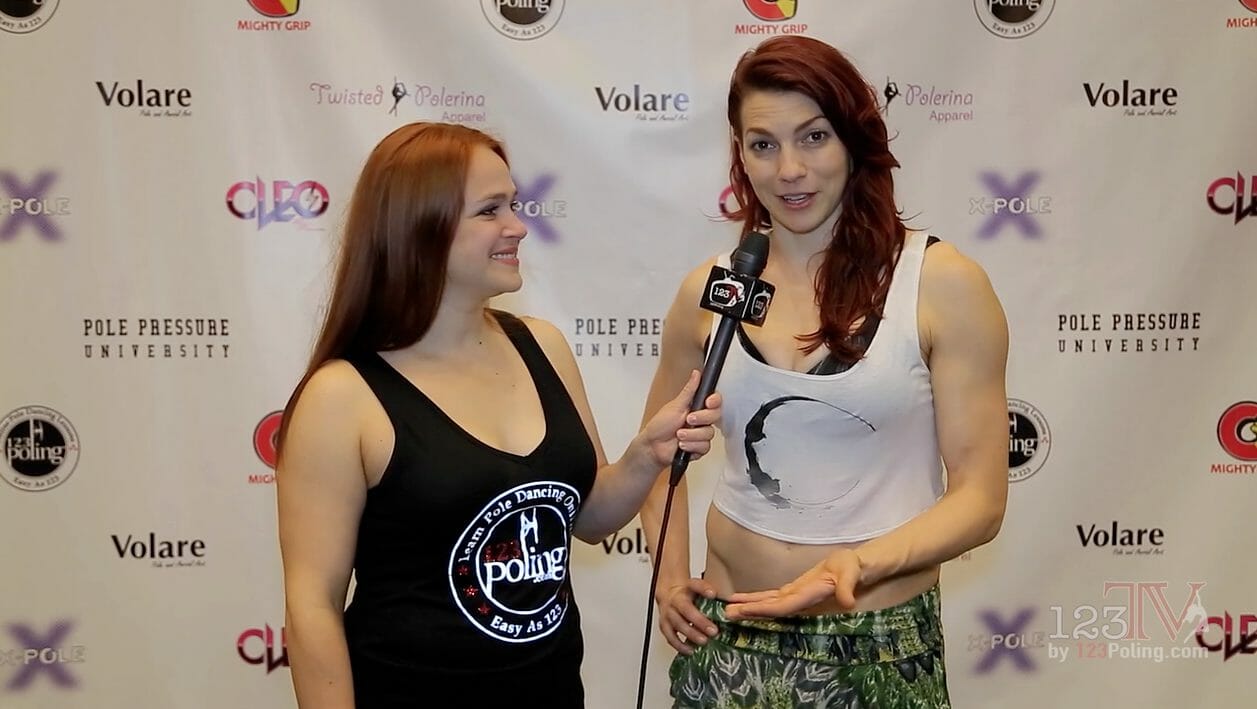 Interview with Marlo Fisken
123TV and 123poling.com, the best resource for online pole training for students and instructors, interviews Marlo Fisken from Flow Movement®
Marlo conducted three workshops at #polecon2015 that focused on fluidity. She brings 15 years of dance experience to her poling and teaches workshops around the world.
She additionally was at PoleCon to support her former pole home Body & Pole Studio in NYC, elevatED teacher training and her own clothing line Flow Movement that creates fun, flowy pants and tops.  The 123 Poler bear even got to try some out!
Hear Marlo talk about one of her most famous moves, the Bird of Paradise, her love of New Orleans and being at every single Pole Convention!

Colleen Jolly is an AFAA-certified personal trainer, elevatED-certified pole teacher, entrepreneur and pole dance competitor. She has been poling for seven years, is the CEO of the International Pole Convention and teaches pole dancing online for 123Poling.com and in the DC metro area at FIT4Polers and MyBodyShop. She is active in leadership roles and Board positions in arts and association non-profit organizations; and is also an award-winning pole dancer, artist, writer, and speaker on visual communications and general business topics around the world.